Evening English Courses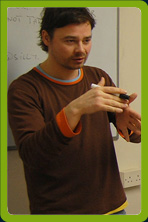 Your English Language School offers Evening General English Courses at 8 levels from elementary up to advanced English. The classes take place from Monday to Friday twice a week from 7pm to 8.30pm or once a week from 6.30pm to 9.30pm totaling 3 hours per week. The 12-week courses are run four times a year starting in January, April, June/July and September/October. A certificate of course completion is issued to all participants whose attendance record at the end of the course is over 75%. The course fee includes all core materials and a folder. To all our students who wish to progress further and decide to enrol for another weekend or evening course at our school, we offer a 10% discount.
Latest News:
Registration for our full-time and part-time evening and weekend classes starting in January 2015 is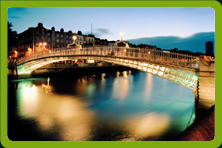 still open. Choose between General English, Business English and Cambridge exam preparation courses. One-to-one tuition and conversation club sessions are available immediately.
Contact us for details.
Last Modified: 12th January 2015
All course details are summarized in the table below:

Type of the course
When?
How many classes* per week?
How many weeks?
Course fee
How many students in a class?
Next course starts on:
Where?
Evening English Courses
Mon– Fri
6.30pm -9.30pm
3 (once or twice per week - depending on course type and level 1x3h or 2x1.5h)
10 12 weeks (30 36 classes*)
€ 355
5-9
Just started Join Now
29/30 Usher's Quay Location details
*
1 class = 60 minutes
Fill in our online
enrolment form
to book your assessment appointment.
We want our students to learn everyday English that will allow them to communicate at work and in everyday situations. In order to achieve that, we have created our own syllabus and materials which not only present standard English grammar and vocabulary but also highlight specific elements of the English spoken in Ireland. Most of the audio recordings used in the class have been recorded especially for us and they feature Irish native speakers, which help the students get used to the specific Irish accent. In class we use authentic materials and try to create everyday situations while maintaining friendly and stimulating atmosphere. We do our best to ensure the classes are well-planned, interesting and effective. More traditional grammar and vocabulary exercises seamlessly interlock with reading and listening comprehension exercises, pair work and extras such as simple games, crosswords and role-play.
Please find detailed descriptions of other courses offered by Your English Language School: